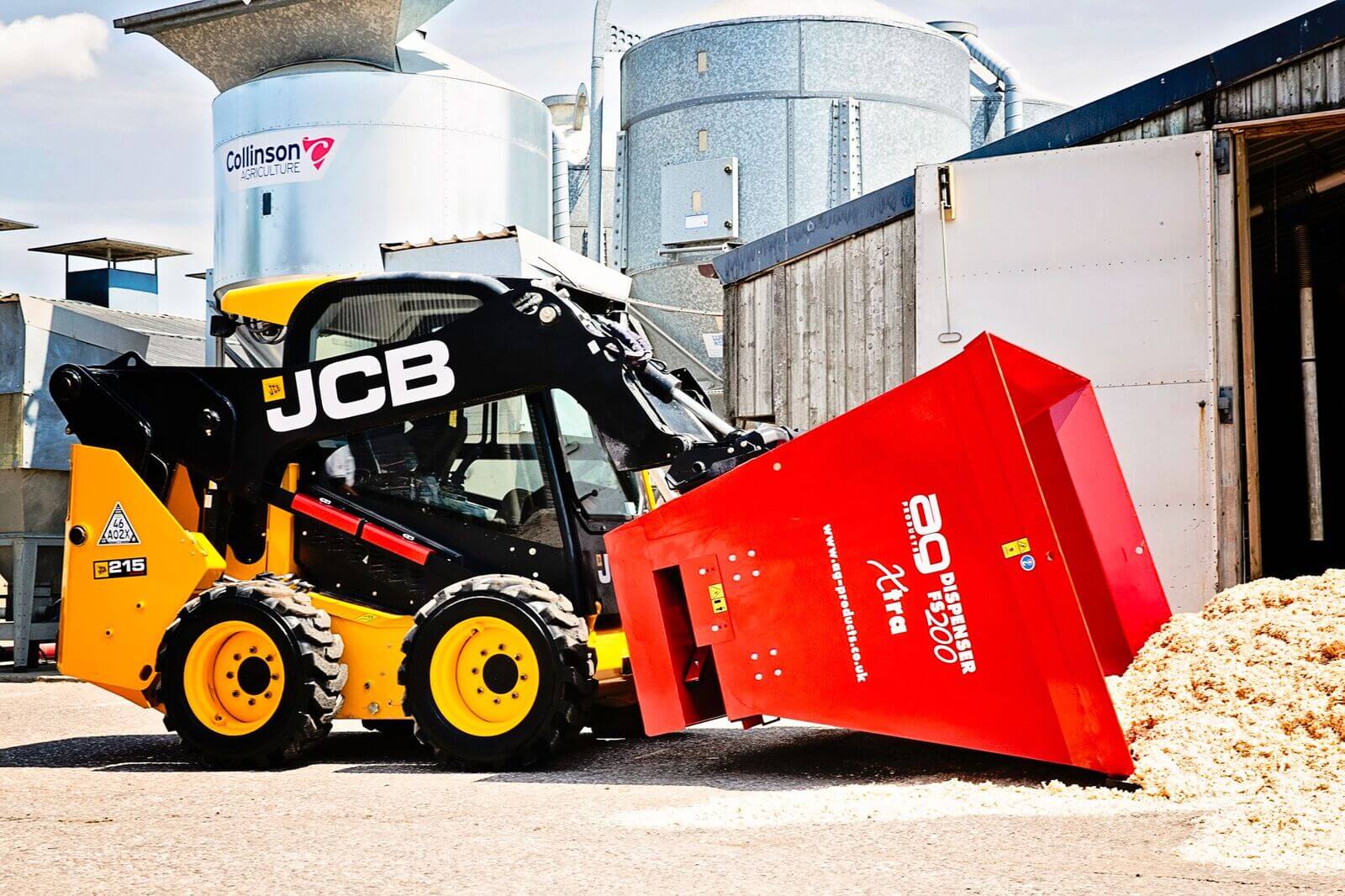 Poultry House bedding made easy.
The FS (Full Spread) Dispenser is specifically designed for bedding poultry/broiler houses. Using the FS200 saves time and labour, and at the same time gives a more even and economical use of bedding material. Cutting a three man job that took up to 3 hours to a 30 minute one man job.
Growers have reported a shorter turnaround time between crops and reduced down grading due to less incidence of hock burn.
Suitable for use on a wide range of bobcats and loaders
Full spreading arc of 30-40 feet
Works well with materials such as shavings, rice husks and other pre chopped bedding materials.
25,000ft2 can be covered in 15 to 20 minutes
Adjustable plates to change rate of discharge
Time Saving
Labour Saving
More economical use of materials
More even spread
"A brilliant, time saving machine that makes bedding poultry housing a quick and effortless operation."
Brian Kirkland, Northern Ireland
"We no longer have thick particles or clumps on the floor. I can honestly say the FS200 saves us a considerable amount of money on bedding material every crop"
Alan Simpson Farming, UK
"A well thought out machine with a huge saving in time and straw. What used to be a tedious one hour job can now be done in six minutes"
Stephen Lowe, Cheshire
Capacity 2.20 cubic metres
Unladen Weight 550 kg
Width(A) 2141mm
Depth (B) 1279mm
Height(C) 1240mm
Capacity 3.3 m3
Unladen Weight
Width(A) 2214mm
Depth (B) 1515mm
Height(C) 1639mm
We offer a range of brackets for fitting to most tractors loaders and handlers.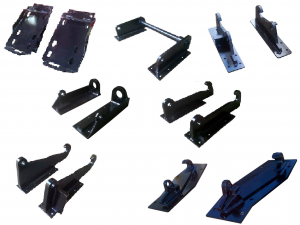 Ag linkages as tilting mechanisms allow buckets to be tipped for self loading.